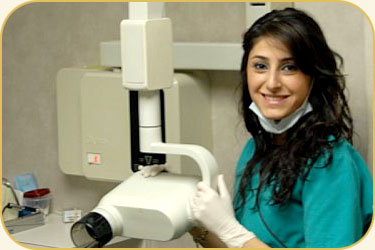 About Amir Sedaghat, DDS PC
Under the direction of Dr. Amir Sedaghat, DDS PC, we provide patients with the necessary endodontic care to treat broken, fractured, chipped or infected teeth.
---
We understand that oral health issues can cause incredible amounts of pain and inconvenience one's daily life. We specialize in endodontic care and will repair the teeth as necessary.
When it comes to endodontic surgery, we will ensure the patient is comfortable and relaxed throughout the entire process. We will go over all necessary steps for the procedure and answer any questions the patient may have. For more information, give us a call and begin your treatment today.
---
Meet The Doctors
---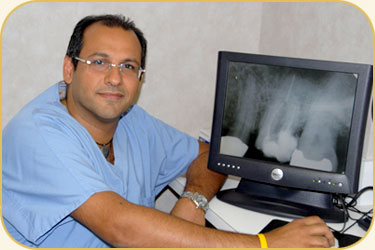 AMIR SEDAGHAT, DDS
Doctor of Dental Surgery
Dr. Sedaghat has an interesting and unique history for an endodontist.
At the age of 13, approximately 8 years after change of regime in Iran, Dr. Sedaghat escaped, over mountains and rivers, to Turkey. Working his way out of Turkey for four months, he reached Switzerland and after two months he made his way to Austria. He survived in Austria for a year and a half, where he taught himself German and put himself through school. At age 15, he finally made his way to New York, where he was later reunited with his parents after they fled Iran.
Once in New York, Dr. Sedaghat learned a new language, obtained a part time job, and attended high school. He then continued his education at Yeshiva University where he was a pre-dentistry major. His passion for dentistry grew and he attended Stony Brook School of Dental Medicine which was followed by his residency at Booth Memorial Hospital. He then spent two enjoyable years in the Stony Brook Post Graduate Endodontic Program, where he received training in cutting edge endodontic thinking, techniques and skills. He excels in the techniques of diagnostics, microscopy, oral surgery, ultra-Sonics, rotary instrumentation and electronics.
Throughout his career, Dr. Sedaghat has worked hard to earn the respect of his peers and colleagues. Driven by a desire to serve the needs of his patients, Dr. Sedaghat decided to join a private endodontic practice in Great Neck where he continues to develop strong relationships with colleagues, patients and their families.
Dr. Sedaghat currently holds a position as Clinical Attending in the endodontic department at North Shore University Hospital and Long Island Jewish Hospital. He received the clinical attending award for two consecutive years and has published articles on topics such as apexogenesis and apexification and non-surgical retreatment and post removal techniques. He is an active member of:
American Association of Endodontists
American Dental Association
New York State Dental Association
Nassau County Dental Association
Dr. Sedaghat believes in being gentle, compassionate and sincere. He has a great sense of humor and is driven to make the patient's experience a positive one!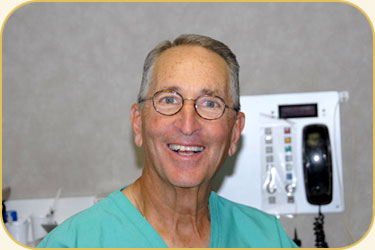 Richard I. Herman, DDS
Doctor of Dental Surgery
A Diplomate of the American Board of Endodontics.
Dr. Herman received his D.D.S. Degree from New York University College of Dentistry and his Graduate Certificate in Endodontics from the Kingsbrook Jewish Medical Center.
Dr. Herman has been in an Endodontic practice in Great Neck, New York for over 40 years and has served as Chief of Endodontics at North Shore University Hospital in Manhasset. New York for over 35 years.
As well as a member of The College of Diplomates of the American Association of Endodontists and a fellow of the American of The American College of Dentists, Dr. Herman served as an Attending in Endodontics at Long Island Jewish Hospital for 35 years.
Presently, Dr. Herman is an Adjunct Professor in Graduate Endodontics at Nova South Eastern University.
He is also on the faculty of Real World Endo as well as an advisor on the Board and is certified to conduct lectures and seminars on Precision-Based Endodontics.