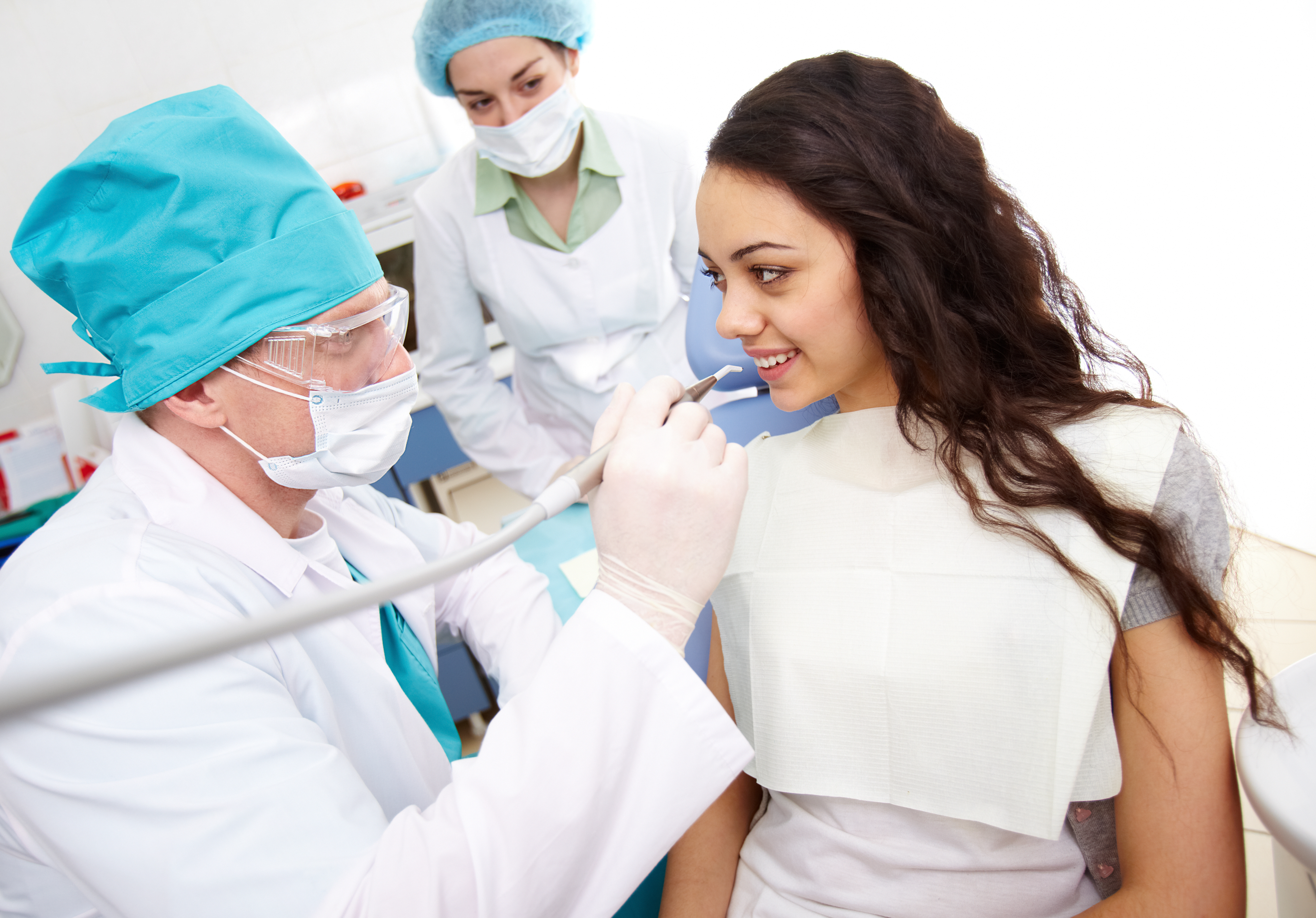 An endodontic specialist is a dentist who specializes in saving teeth. They are a general dentist who decided to receive the advanced training necessary in order to learn all the best and newest dental technologies that can be used to save patients' teeth. If you are currently experiencing any type of tooth discomfort or pain, then you will need to make an appointment with a general dentist to get an evaluation. If they believe that you would better benefit from seeing an endodontist, then they will make a referral.
According to the American Association of Endodontists, less than 3 percent of general dentists are endodontists.
Endodontist vs. dentist
A general dentist provides dental patients with a variety of dental services that support their good overall oral health. General dentists are primary care dental providers and can therefore diagnose and treat and manage their patients' oral health care needs.
An endodontist will receive at least another two years of specialized dental training to learn all the specialized treatment options available that can help patients keep their natural teeth for as long as possible. This supplementary training specifically focuses on how to diagnose a patient's tooth discomfort or pain, how to perform complicated root canal treatments and how to understand which dental procedures will be best when dealing with interior tooth problems.
Because an endodontic specialist has received specific training and is therefore better able to address diseased or damaged tooth problems, dental patients who may lose their natural teeth are often referred to endodontists for extreme tooth repair.
Root canal process
When a patient is in need of a root canal, the process starts with a local anesthetic so they will not feel anything during the procedure. A small opening in the tooth is made so it can be cleaned out, and then a rubber filling material is inserted in order to seal the tooth. If the tooth infection is severe, than the patient may require two different dental visits in order to properly take care of the tooth.
Need to make an appointment?
Need a root canal done and think an endodontic specialist is needed? Contact us now so we can schedule you an appointment with a general dentist, who can determine whether you are indeed in need of an endodontist. If you have any questions about root canals, contact us so we can provide you with the answers. Hope to hear from you soon!
For more information or to schedule an appointment with Amir Sedaghat, DDS PC, request an appointment in our Great Neck dental office here: https://www.ddsendo.com. Or call us at (516) 482-4777.
---
Related Posts
July 16, 2019
A root canal is a form of surgery that is performed under either local or general anesthesia. Therefore, you need to follow your dentist's orders after the procedure. That includes proper cleaning, how to reduce …
---