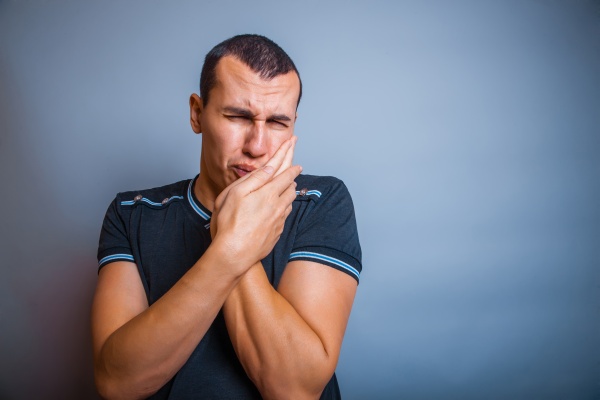 Wondering if endodontic surgery is in your near future? It just might be if you recently had a root canal performed to save one of your teeth and it did not work. Even though root canals work to save teeth most of the time, they are not always a success. The next step is making an appointment with an experienced endodontist to find out whether or not endodontic surgery will save the tooth.
Teeth are designed to last one's entire lifetime, making it necessary to do everything possible to save a tooth that is in jeopardy of being lost.
What is endodontic surgery?
Wanting to understand more about endodontic surgery before making a commitment? When dental patients are informed, they are more likely to experience a successful outcome after undergoing a necessary dental procedure. Endodontic surgery is a type of surgery that is performed to save a tooth that could not be saved by using root canal therapy or to fix any problems associated with undergoing a root canal.
What is it used for?
The following is a list of different types of endodontic surgical procedures:
Apicoectomy
An apicoectomy is also known as a root end resection and is the most common type of endodontic surgery performed these days. This type of surgery is performed when a dental patient is experiencing inflammation or an infection in or near the bony area located near a tooth's roots after undergoing root canal therapy. During the procedure, an endodontist will make a small incision in the gum tissue in order to remove the inflammation or infection.
To remove calcium deposits
When calcium deposits make it difficult for a dental professional to use their instruments in order to perform a root canal, endodontic surgery is required to remove the calcium deposits. This removal is necessary so that the root canal can be finished, which includes cleaning the area and then sealing the canal, ultimately saving the tooth.
To examine a tooth's roots
When a dental patient is continually experiencing any type of oral pain, yet nothing in their X-rays show what could be causing the pain, endodontic surgery is the next step. It is possible that there is a tiny fracture in the tooth or in the canal that is not visible in the X-ray, which requires an endodontist to make a small incision in order to fully examine the tooth. Once they find the problem, they will provide the necessary treatment.
About endodontic surgery
While undergoing a surgical process in order to save your teeth is not ideal, it is sometimes necessary. Understand that many advanced dental technologies that are in place today allow dental surgical procedures to be quicker, more comfortable and more successful than ever. Before undergoing any type of endodontic surgery, your chosen endodontist will first discuss with you everything that will happen during the surgical procedure so you know exactly what to expect.
Need to schedule an appointment?
Ready to find out if endodontic surgery will save your tooth? It really is necessary for you to do everything in your power to save your teeth when they are at risk of being lost. Your mouth is designed to function properly with a full set of teeth and when just one of them is missing, you will experience oral issues. If you have any questions, let us know.
If you are ready to schedule an appointment, we hope to hear from you today!
Request an appointment here: https://www.ddsendo.com or call Amir Sedaghat, DDS PC at (516) 482-4777 for an appointment in our Great Neck office.
Check out what others are saying about our services on Yelp: Read our Yelp reviews.
---
Related Posts
July 16, 2019
A root canal is a form of surgery that is performed under either local or general anesthesia. Therefore, you need to follow your dentist's orders after the procedure. That includes proper cleaning, how to reduce …